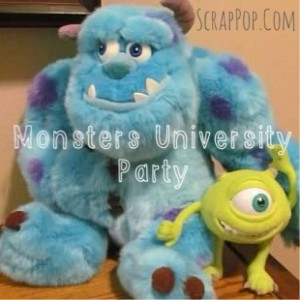 I say Monsters, you say Party!
Our family can't get enough Disney, and birthday parties are a fun way to bring some of the Disney magic to life for our kids. I should start off saying this wasn't your typical 1st birthday party of grown-ups ooo-ing and aww-ing over the birthday toddler. We did have a gaggle of children and adults to entertain. Most of the kids in attendance were over the age of 4  so we decided to make it fun for all with a little Monsters University Orientation  including classes in Scaring, Anthropology (scavenger hunt), Geometry (Puzzles) and Physical Education (Races.)  And as you all may remember, I pride myself on the inexpensive way to bring some of these ideas to life so I thought I would share a few things.
A couple weeks in advance of the party, we mailed out acceptance letters to each of the prospective students for their invitation — nothing screams university living like the official acceptance letter!  To create these, I downloaded the Monsters University logo and created my own letterhead and printable stickers.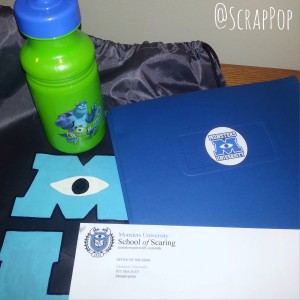 Then it was time to get started on the curriculum and party decor.   A dollar store white tablecloth made for a great welcome to school banner and some dollar store trinkets helped make sure our new students/guests had their school supplies for the orientation kits.  
The Saving Dollars an Sense website
 helped provide templates for the ID cards and materials. Each student received a school ID, a Monsters University drawstring backpack, Monsters Inc water bottle, pencil and a folder with school schedule, map, and puzzle. Welcome MU Class of '15!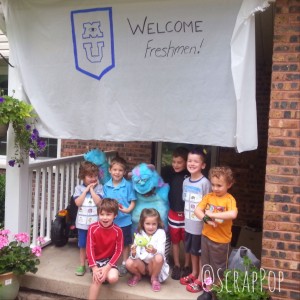 My personal favorite was Scaring Class 1o1 with Professor Gramps. He worked them through several techniques featured in both of the Monsters movies and the kids had a blast screaming, growling and yelling.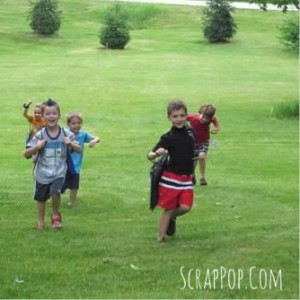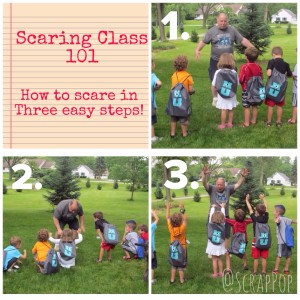 Of course we still needed to focus on the little birthday man too! He enjoyed his cupcakes, opening his presents, cuddling with Monsters Inc stuffies, and a good long nap!
Listening to: Ariana Grande, My Everything
Drinking: Old School Whiskey Sour — They aren't just for weddings it helps that creativity keep a flowing don't you know!