The Magic Bands are here! The Magic Bands are here! But PLAIN Magic Bands? Oh no no no, this will not do. So we had everyone over, and between all 22 of us, we decorated the bananas out of those babies. Wanna know how? (Yes. Yes you do)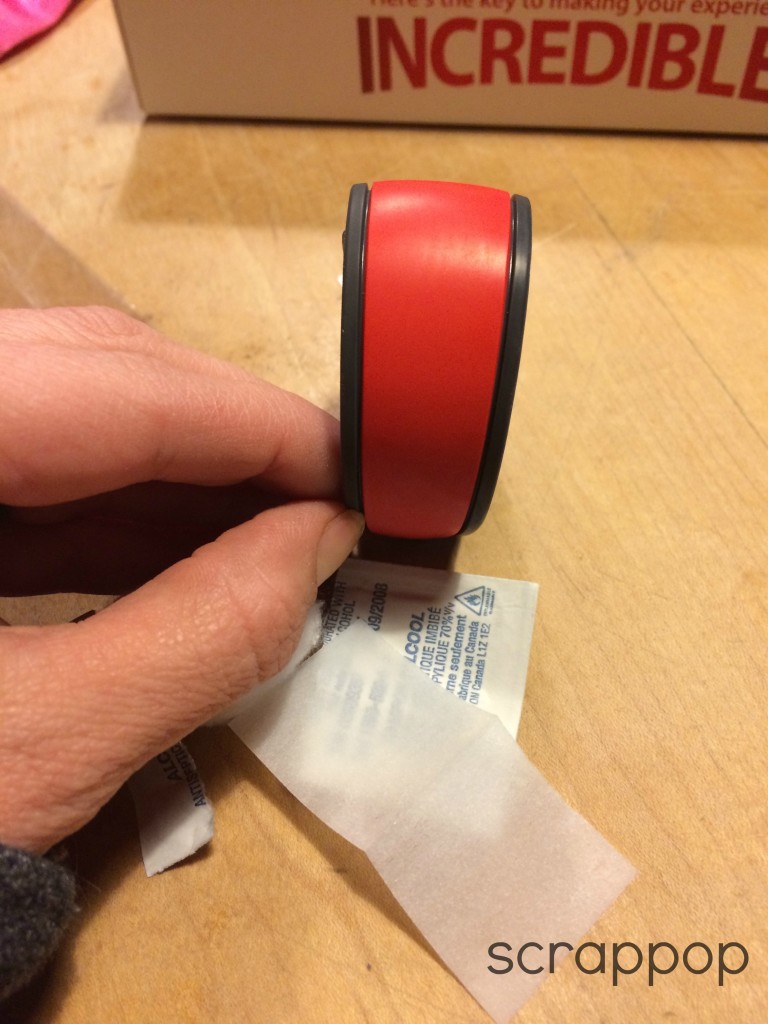 First, and most important, you need to clean your band with alcohol. Do NOT skip this step. Your stuff will not stick properly if your band isn't clean.
Now there are two ways to do this, you can fire up your Silhouette, and make some decals using this tutorial. Do be careful of your size on this one. Make them no wider then about 3/4 of an inch….and yeah, this may cause much swearing. Just remember that people will be seeing these from a bit of a distance, so they don't have to be perfect. As you will see in the close ups, mine are far from perfect.
Or, and this is much easier, but less "custom", you can apply stickers or temporary tattoos to your bands.  Then, you just clear coat over them with some clear (or glitter!) nail polish.
So, you want to see the ones we did? (Yes. Yes, you do) Here you go:
This one is mine.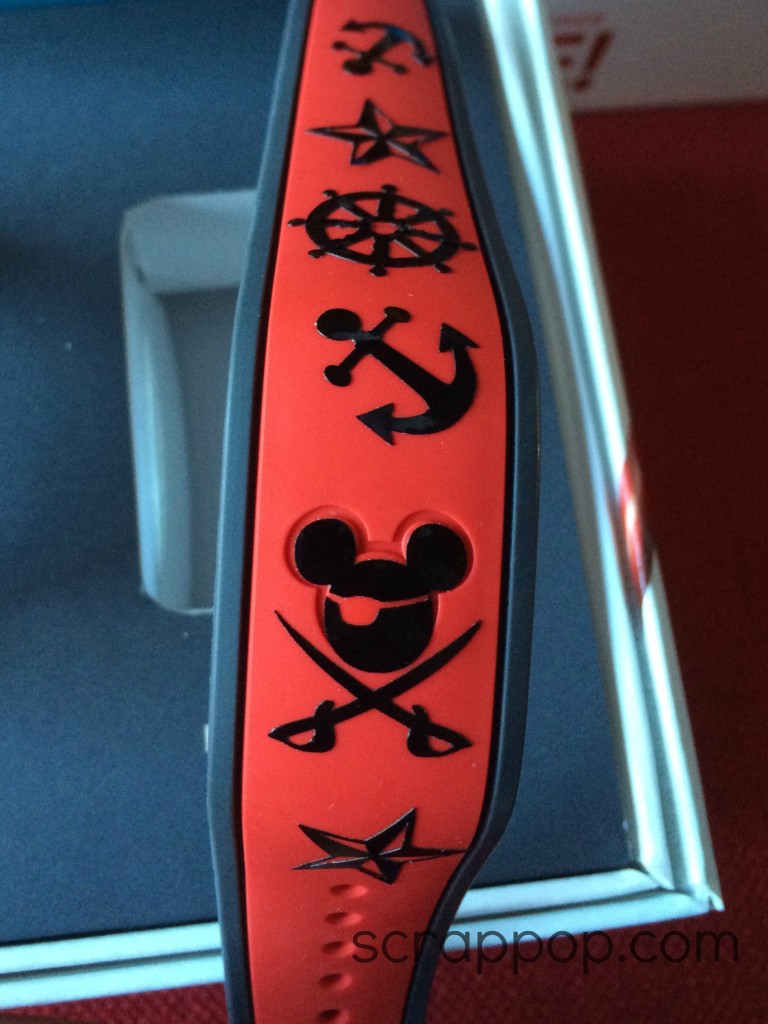 I had some problems with this one peeling up. Could be the decals were too thin, or perhaps I forgot to clean this one.
Gus Gus for my sister….I didn't have any brown vinyl, so ol' Gus Gus was grey.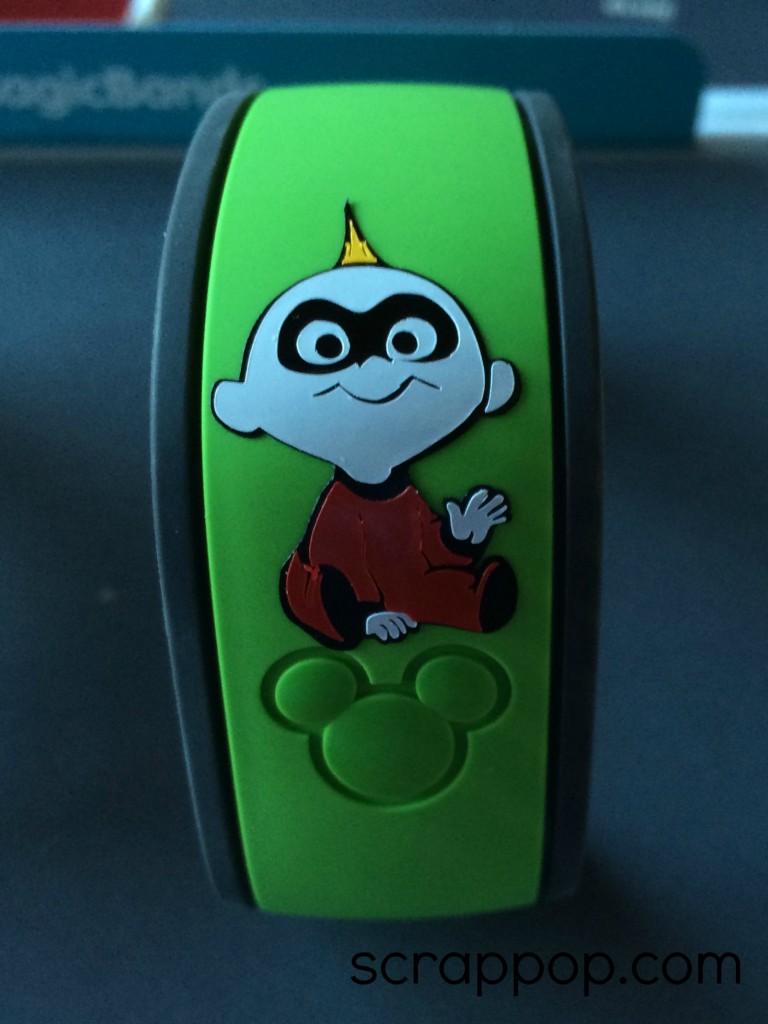 Jack Jack for my nephew
Mom and Dad's bands
The whole trip was to celebrate their 40th anniversary (FORTY YEARS YOU GUYS! FORTY YEARS!), so they needed some matching bands. (The double hearts are kind of their thing)
Here are some with stickers and temporary tattoos …and GLITTER!
This one is my husband's. Because, when your dear little five year old asks "Daddy, can we have matching bands?" you don't hesitate.
A group shot of about half of the bands.
Listening to: Vacation by The Go-Gos
Drinking: Nothing! Do you know how tiny 3/4 of an inch is!?!?!?!