Back to school this year is just about as late as it can be-September 8th! This year, my daughter is in first grade, and since she eats about 4 things, I pack her lunches for her. I decided to go green ( and cheap) and use some scrap fabric to make her some lunchbox size napkins. I'll show you two ways to do it. ( with and without a serger)
The first, fastest way:
Step 1: Cut out some 7″ squares of quilters cotton fabric. (You can make these the same on both sides, or mix it up a little.
Step two: Pin the squares wrong sides together.
Step 3: Serge around all four sides.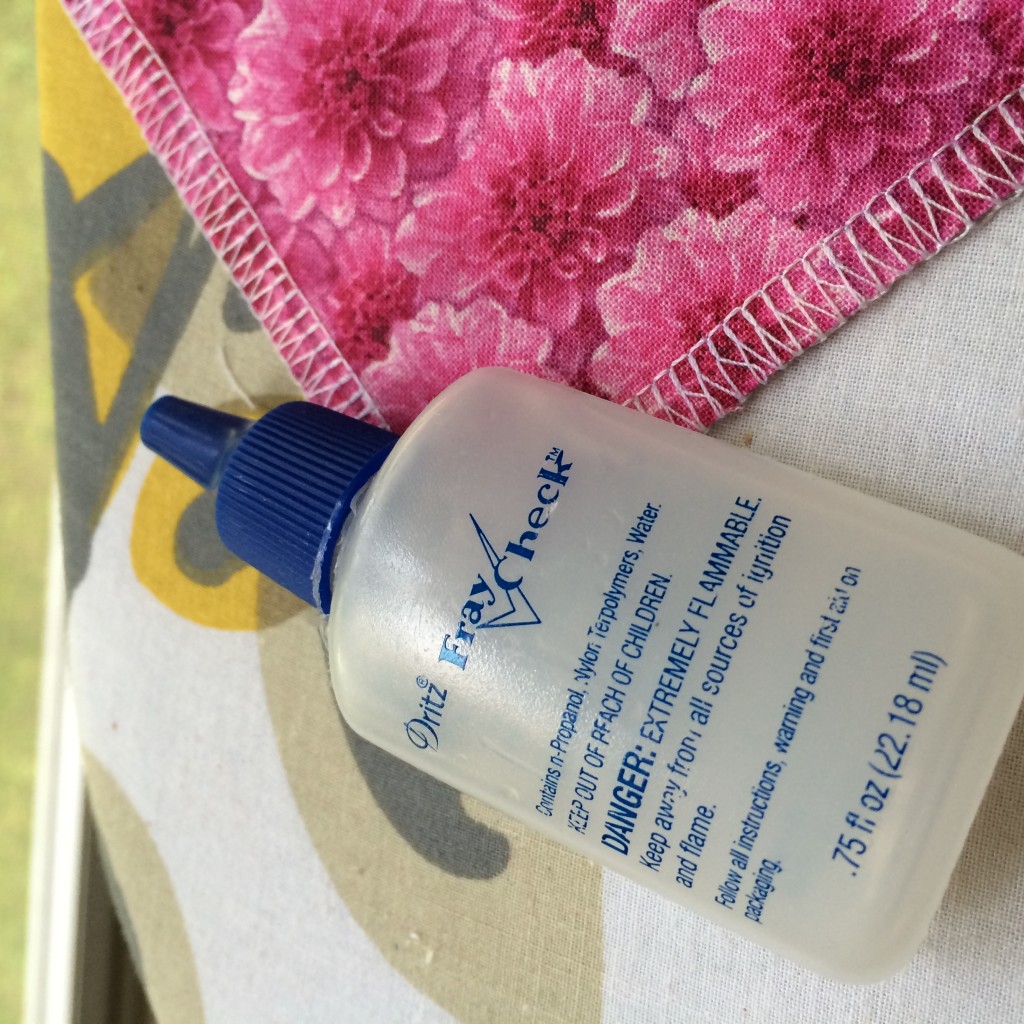 Step 5: Hit the corners with some seam sealant.
Step 6: clip all your loose threads.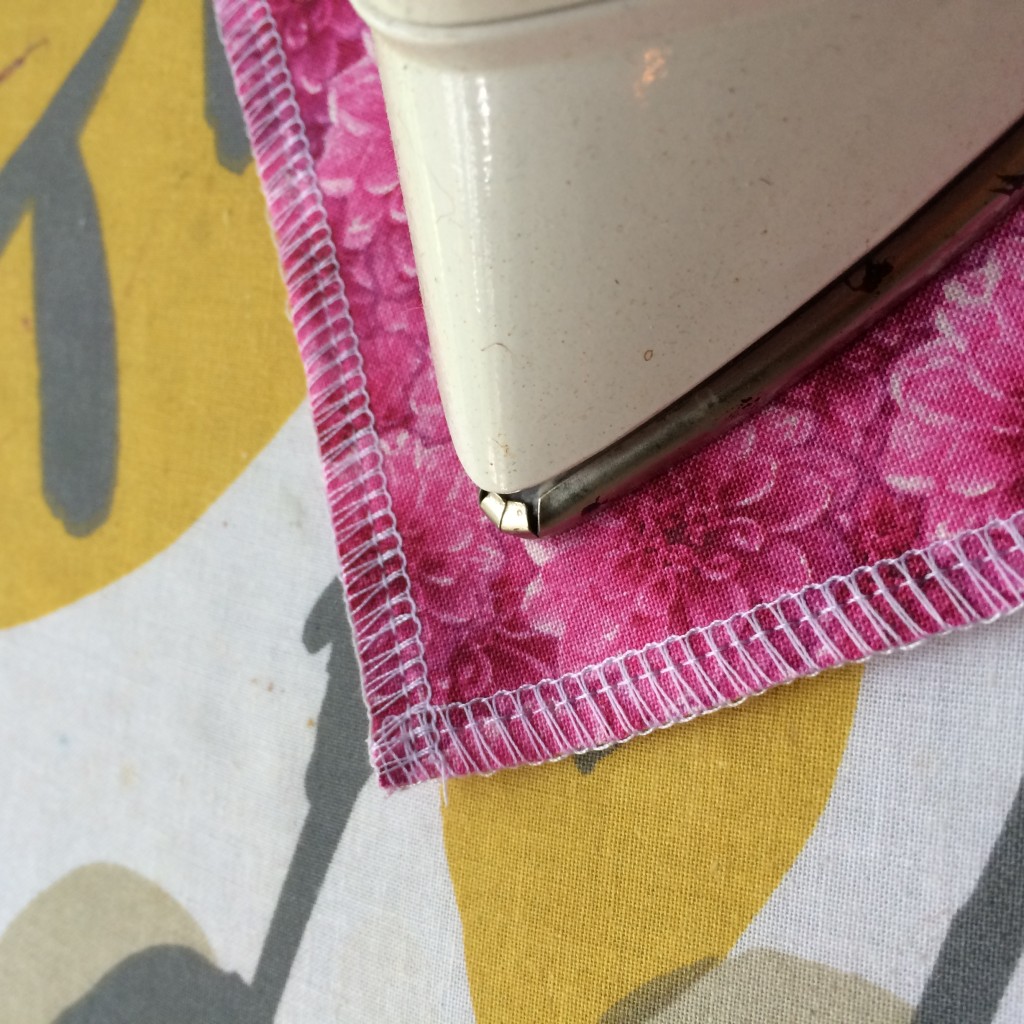 Step 7: Press with the iron to set the seams, and you're done!
Ok, so you don't have a serger, you can do this easily with your regular sewing machine too. Here's how:
Step 1 is the same.
Step 2: Pin your fabric right sides together. (See that place where I put the double pins? That's how I tell myself to stop sewing)
Step3: Using a 1/4″ seam allowance, start in the middle of one side, back tack, then sew around all four sides, but leave a 3″ opening on the side you started on.
Step 4: Press to set the seams, and press open the unsewn part.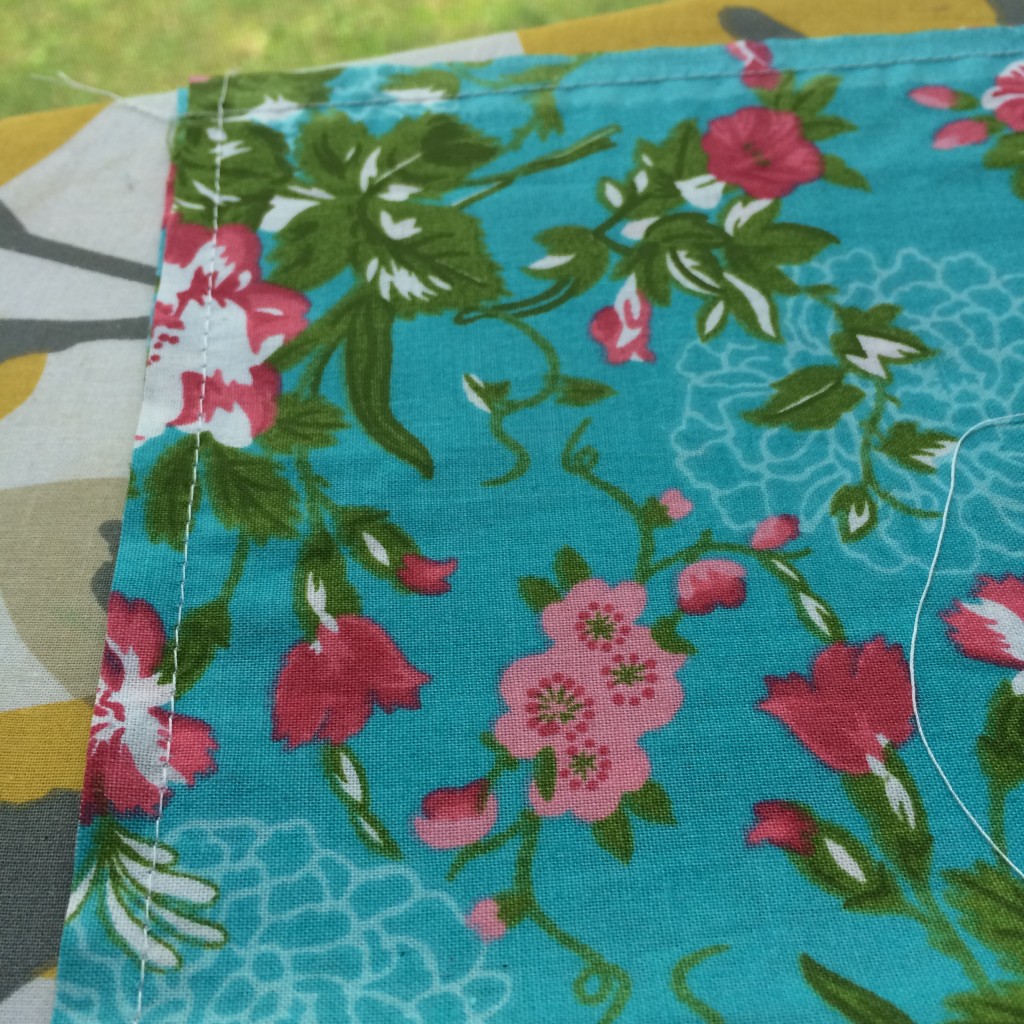 Then flip over and realize that, DARRGH!, you sewed it wrong side to right side! Balls!!!!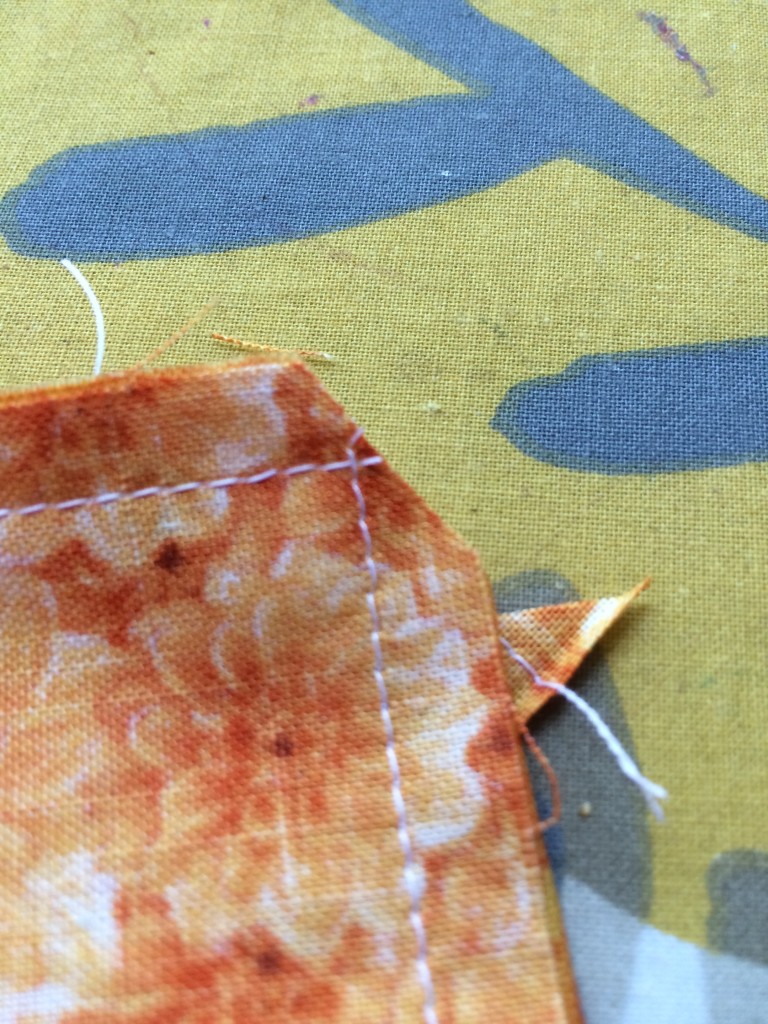 Step 5: Grab a whole new set of squares, sew them properly, then trim the corners like so.
Step 6:Then turn right side out, and turn out the corners.
Step 7: Press.
Step 8: Topstitch all the way around. (This closes the opening)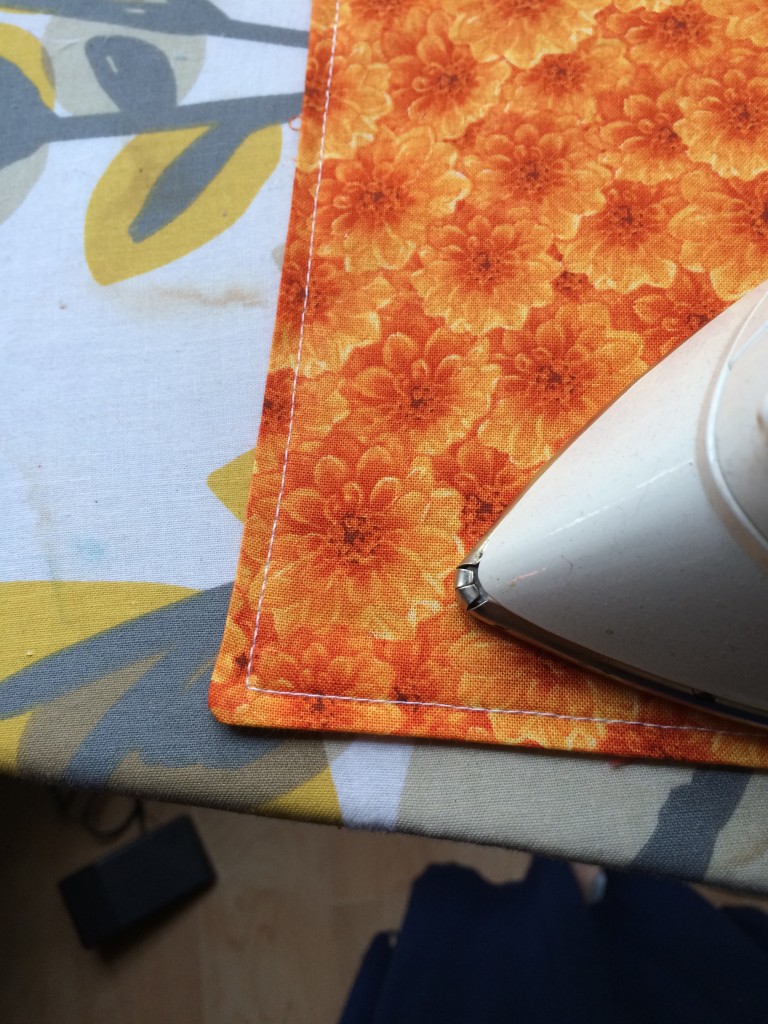 Step 9: Press again, and you're done!
See? Pretty! and Eco-friendly! and fast! Wheeeee!
Drinking: Oh my god, In Duluth, MN they make THE most yummy gin, called Vikre Boreal Cedar Gin and it.is.the.poo! Git some right now and make the tastiest damn G&Ts you ever had.
Listening to:Adam Sandler singing "Back too Schoooool" from Billy Madison on repeat in my head