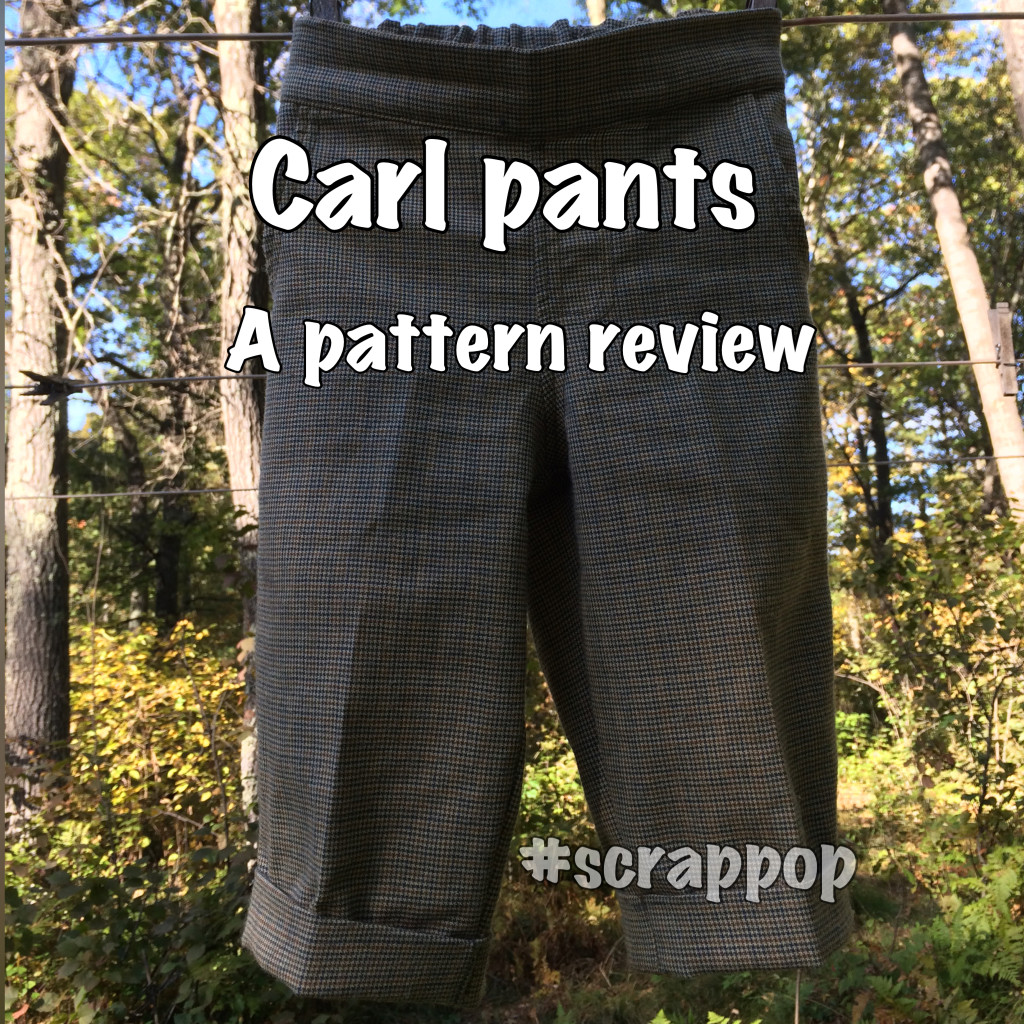 You guys, I got picked to be a Brand Ambassador for Go To Patterns! This means you can look forward to pattern reviews from me for the next six month! YAAAYYYY *muppet arms*
For my first review, I chose the Blank Slate Patterns Clean Slate Pants or Shorts. (affiliate link) I love them. I whipped up some pants for my 1 year old fairly quickly. This pattern has a number of options, and I chose no fly (but I stitched in a faux fly), no back pockets (after the welt pocket option kicked my ass), and front pockets (mostly because I thought the look asked for it.)
The fabric is some unknown blend that I picked up from a really awesome fabric yard sale. I added the cuff hem because I thought it looked old timey. I call these the Carl Pants because they remind me of something Carl from Up would wear.
The smallest size on this pattern is 18 mos, which my son is just this shy of. I read the measurements, and I thought 14″ inseam? That has to be a typo. Nope. Since my son has like an 8.5″ inseam, I had plenty of fabric to do the cuff hem. Here are some pictures of the finished product:
And hanging on the line. I love the way they turned out. These are totally going to be his Thanksgiving pants. Once again, if you are interested in this pattern, click here.
Drinking: Apple Pie Moonshine because it's fall!
Listening to: Lava. Man this song's catchy!